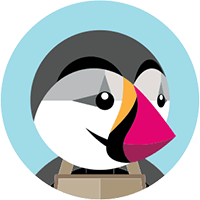 Automatic configuration and sync
No technical knowledge is required!
You can configure your Ecommerce App directly from the Prestashop control panel by entering the name, logo, and description of your App.
Automatic real-time sync
Thanks to synchronization with Prestashop, all your Ecommerce data will immediately be visible on the app.

Products (including photos, descriptions, prices, quantities, features, and discounts), categories and sub-categories, customers, delivery companies, cart regulations, etc., of your Ecommerce Website will be automatically imported and always updated in real time within your Mobile App!